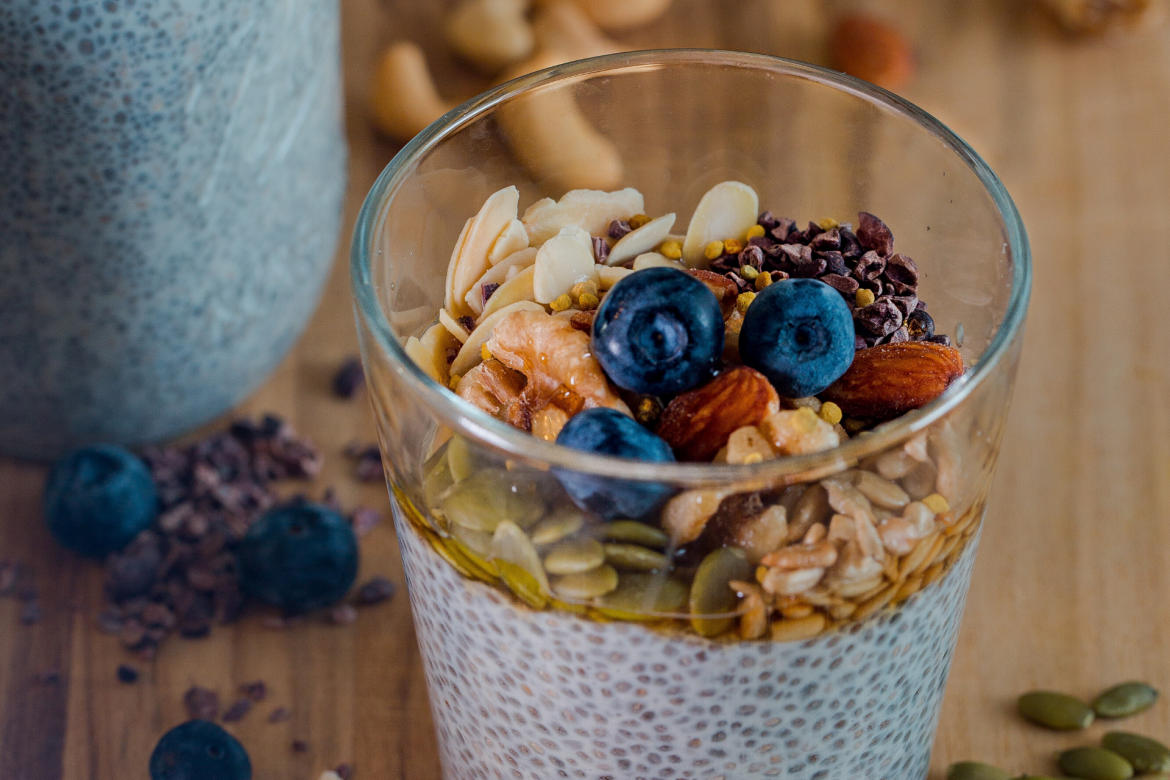 Chia is a good source of high-quality protein. It contains all the essential amino acids and is high in dietary fiber.
Chia seeds are rich in precious nutrients, including plenty of amino acids – and incredibly low in calories. And with their amazingly versatile, grindable, and gel-forming abilities, chia seeds are invaluable for binding, bulking out, and making healthier an incredible range of recipes.
Use them to make 'chia eggs', healthier treats, sweet bakes, porridge, pies, pastries, sauces, and more!
Chia is also a good source of minerals like calcium, magnesium, iron, phosphorous, and zinc.
It is low in sodium.
Gluten-free, and a source of Omega 3.
Sprinkle over salads, enjoy as a hearty porridge, add to smoothies, or add to soups and stews.
I grind up my chia seeds with a mix of other nuts and seeds and keep them in a glass jar in the fridge ready to add to breakfast and salads.
INGREDIENTS:
2-3 tablespoons of chia seeds
Half a glass of kefir or plain Greek yogurt
Handful of blueberries and raw nuts
1 tsp of collagen
Honey
HOW TO:
Soak 2-3 tbs of chia in half a glass of kefir/yogurt for 10 min.
Add a handful of berries and raw nuts.
Add little honey for sweetness if needed.
Blend together and enjoy it.