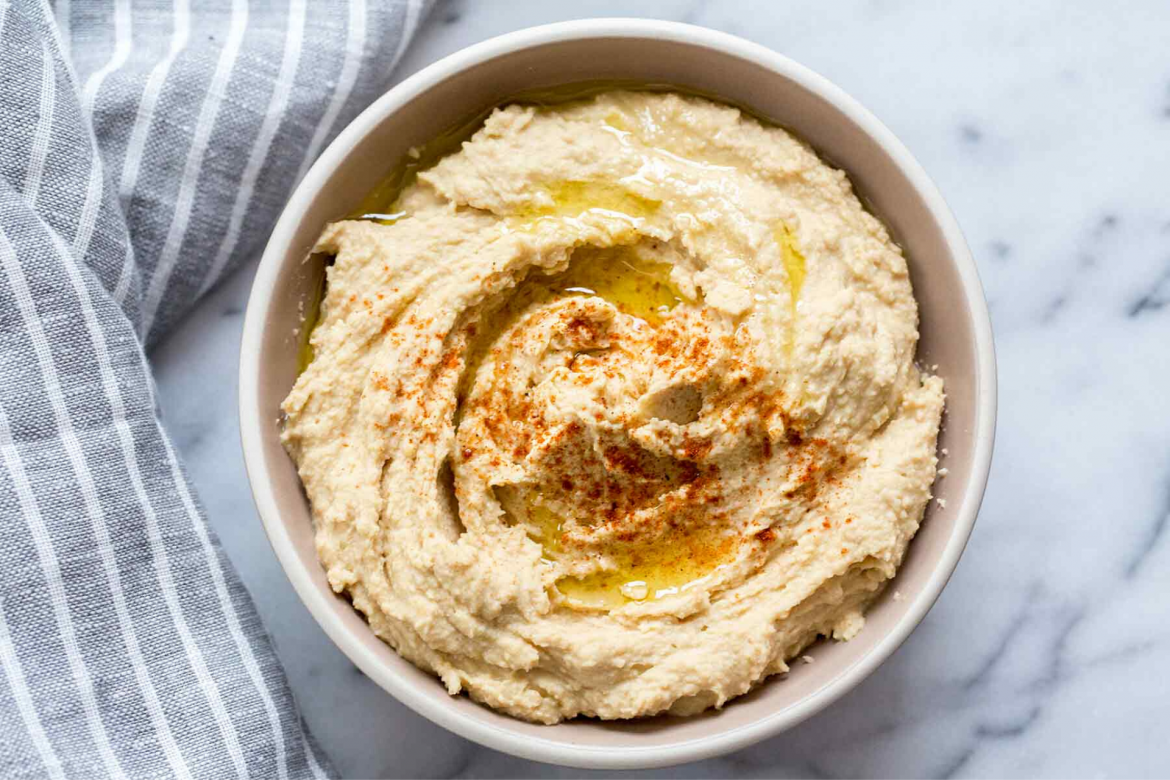 Hummus contains both proteins and carbs. It is also easy to make at home and enjoy with raw vegetables or as a spread.
It makes a tasty snack and it encourages your family to dip with veggies like carrots and cucumber sticks.
You can easily create hummus variations with paprika, garlic, basil, sun-dried tomatoes, etc.
Hummus also makes a great lunch box snack and kids seem to love the taste and the fun of dipping.
INGREDIENTS:
1 cup of chickpeas
Salt to taste
Pinch of pepper
2 Tbs lemon juice
1/2 Garlic clove
1 Tsp Olive oil
HOW TO:
I like to soak overnight and then cook dried chickpeas with some garlic and salt, but I have taken a shortcut before with canned chickpeas.
Crush the garlic.
Blend all the ingredients together with the chickpeas in a blender.
Add any other herbs and spices you like.
Taste to check flavour.
Stores in the refrigerator for a week.