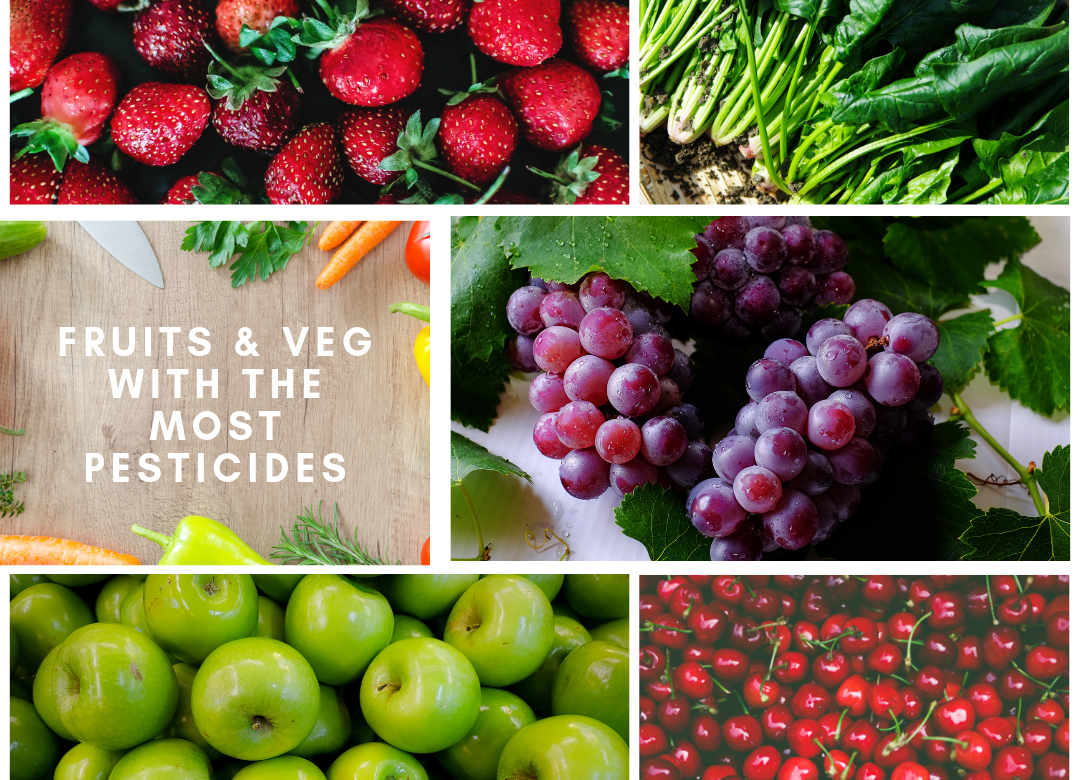 Do you know which fruits and vegetables have the most pesticides? The scientific advancement of the food industry has brought about the manufacture of over 75 000 synthetic chemicals.
No matter where we live, repeated exposure to these chemicals is certain.
These chemicals enter the body through the skin, nose, mouth, and lungs, and eyes.
If we cannot eliminate them, these chemicals become stored in fat cells and accumulate over time and make us sick.
There is very little knowledge about the effects of a number of different chemicals and pesticides used in common products.
Exposure to combinations of pesticides
are known to cause brain or nervous system damage, cancer, and disruption of the immune system, or our endocrine function.
Some of the common fruits and vegetables with the most pesticides include
Strawberries
Spinach
Kale
Nectarines
Apples
Grapes
Peaches
Cherries
Pears
Tomatoes
Celery
Potatoes
Chilies
Clean fruits and vegetables that have few if any detectable pesticides include:
Avocado
pineapple
sweetcorn
frozen peas
onions
papaya
eggplants
asparagus
cabbage
cauliflower
antelopes
broccoli
mushrooms
It is a good idea to buy certain organic fruits and veggies, or wash and or peel them if need be.
Children under 12 are the most susceptible to pesticides and chemicals added to food because their detox organs (liver and kidneys) are still developing.
Reference
The Environmental Working Group. Retrieved from https://www.ewg.org/foodnews/dirty-dozen.php