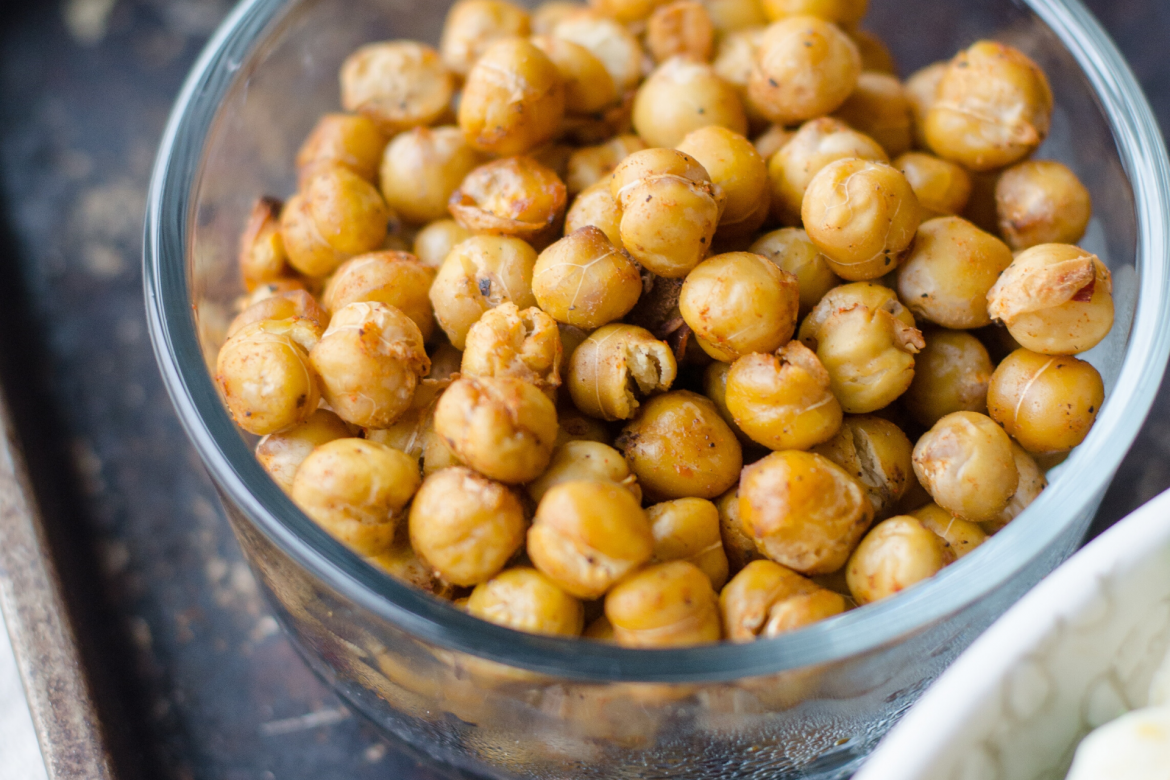 Roasted chickpeas make a good snack and they give you the crunch that you normally enjoy all enjoy from other salty snacks.
They can even be added to salads and soups.
INGREDIENTS:
2 cups canned or freshly soaked and boiled chickpeas
1/8 tsp paprika
pinch of salt
2 tbs olive oil
1stp garlic
HOW TO:
Place the rinsed chickpeas on a baking tray.
Season with salt, paprika, garlic, and drizzle with olive oil.
Bake on 180C for 15-20 minutes.
Check for flavour and crunch.