Pumpkin seeds are healthy because they supply minerals such as phosphorous, magnesium, iron, manganese, zinc, and copper. In addition, pumpkin seeds are a good source of vitamin A, vitamins B1, B2, and B3, protein, monounsaturated fats, and phytosterols, particularly beta-sitosterol.
Pumpkin seeds found in Mexico have been estimated to be at least 7,500 years old.
Health Benefits
Pumpkins seeds are associated with many health benefits including balanced hormones, heart health, prostate health, skin health, and supporting immune function. In one-third cup of shelled pumpkin seeds, there are about 90 calories, 4 grams of fat, 4 grams of protein, and 11 grams of carbohydrate. They contain 7.5 mg of zinc per 100g. Making them the second-highest food source of zinc after oysters.
The pumpkin seed has a chewy texture and a subtle, sweet, and nutty flavor.
Pumpkin seeds can easily be incorporated into your diet. If you keep your pantry stocked with pumpkin seeds you will find interesting ways to include them into your diet.
Roasting Seeds
If you would like to roast pumpkin seeds, lay the seeds as a single layer on a cookie sheet and drizzle them lightly with oil and seasonings of your choice. Place them in the oven at 180 degrees C. for about 30 minutes or until golden brown. Shake the pan repeatedly while baking to keep them from burning.
Serving Suggestions
Sprinkle them over your vegetables, soup, or salads.
For a tasty salad dressing, grind pumpkin seeds with fresh garlic, parsley, and cilantro leaves. Mix with olive oil and lemon juice.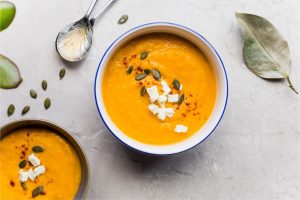 Crushed pumpkin seeds are a healthy addition to any hot or cold cereal dish or also add them to your favourite cookie, muffin, or bread recipe.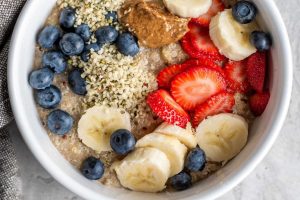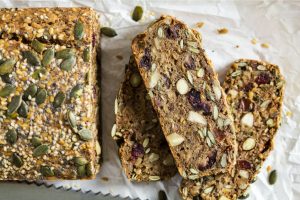 Sources:
Murray, Michael T.,Pizzaro, Joseph. The Encyclopedia of Healing Foods. Atria Books.
Lipski, Elizabeth. Digestive Wellness: Strengthen the Immune System and Prevent Disease Through Healthy Digestion. McGraw-Hill Education.
Karr, Tammera. Journey With Food. Summerland Publishing.