Chia is a tiny black seed that contains a large amount of fibre and omega-3. They also contain protein and several essential minerals and antioxidants. Chia seeds are also a good source of magnesium, phosphorus, copper, selenium, iron, manganese, and calcium.

Because of their ability to absorb water and form a gel they can be used to thicken sauces or used to replace eggs.
A single serving equals 10g
SERVING IDEAS:
These seeds are very versatile and can be;
Soaked and added to a porridge or made into a pudding.
They can also be used in baked goods like healthy bread and muffins.
Sprinkled over salads or vegetables.
Used to boost smoothies.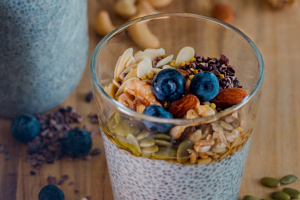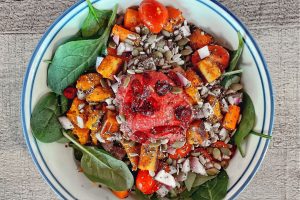 References:
Lipski, Elizabeth. Digestive Wellness: Strengthen the Immune System and Prevent Disease Through Healthy Digestion.
Murray & Pizzorno (2005). The Encyclopaedia of Healing Foods.